Hi, I'm Ryan Lazanis.
Back in 2013, I had what I thought was a great idea:
Make accounting easy and automated. Not just for clients, but for accountants and CPAs like me too.
So when I launched one of the earliest fully-online accounting firms in North America, I had visions of financial freedom, improved lifestyle and spending time working on the things I loved.
It didn't take long before all those dreams flew out the window.
Despite all my good intentions, I was still the one handling ALL client files. I was making LESS money. I was working LONGER hours.
And I was more stressed out than ever before…
The problem was, my training was in accounting, not in business.
I had never built a business before. Much less an online, scalable business. I knew nothing about pricing, sales, online marketing, process automation, and people management.
And because the model I was looking to build was so new, no resources existed to help me through my challenges.
I was totally on my own.
I made a ton of mistakes, had many sleepless nights and spent a lot of time and money trying to find solutions to my problems.
But after hundreds of hours and many thousands of dollars in time, research and training, I discovered a model that would keep my firm running like clockwork – without me handling any client work.
Before long I had implemented the best technology to automate my processes.
I had so many inbound leads that I was able to be picky who I accepted as clients.
I was attracting high quality talent.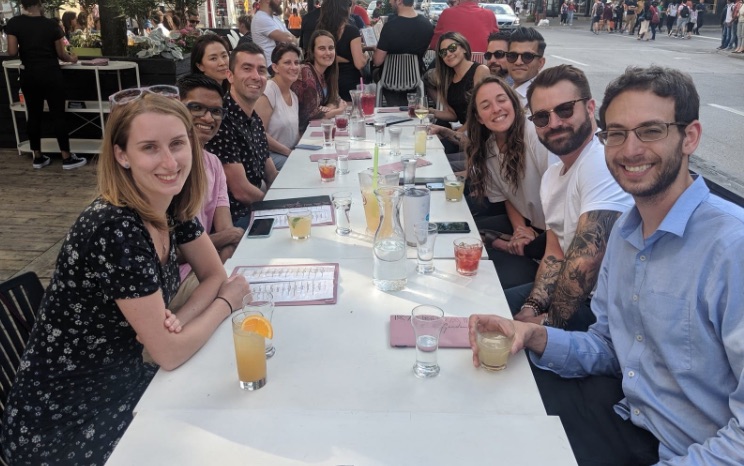 Our clients were happy.
Best of all…
I wasn't working a million hours a week.
The model was so much more scalable than a typical accounting firm that firms of all sizes from all over the world started making offers to buy the firm I had created.
And when the right offer came along, I snagged it.
I even flew all the way to the Isle of Man to close the deal!
Now, legally I can't reveal the details of the deal. But I can tell you that I have ZERO second thoughts about selling.
I can also tell you this:
The framework I used to set up my firm – the one that allowed my business to scale and was so attractive to outside buyers – is easily replicable for other accounting firms that want to achieve the same kind of success without reinventing the wheel.
In the past, if you wanted to build a scalable firm, you would have had to…
Spend time evaluating the ton of shiny new apps that distract you but never get implemented
Research ways to be more efficient and automated
Build an online marketing engine through trial and error
Experiment with different pricing frameworks that lead to unprofitable mandates
Try to decrease the dependency the firm has on you while still also trying to grow
Scrounge to find high-quality team members
Develop standardized systems and processes to manage quality of work as you scale
And you'd have to figure out all of the above while trying to put everything into a cohesive plan while also servicing your clients.
The good news is, you don't have to spend time trying to reinvent the wheel.
Instead of piecing together strategies from all over the place when it comes to marketing, pricing, technology & processes, you can have one proven framework for modeling an accounting firm that scales.
Introducing …
A membership program designed for busy accountants who want to build an online, scalable firm and finally break free of tedious file work, earn more, and focus on what they love.
With Future Firm Accelerate, you'll fast-track the growth of an online firm that can:
Transform your role from file preparer and client manager into an influential business owner and expert advisor
Free up your time so you can focus less on crunching numbers and more on what's really important.
Systematically scale to 7 figures and beyond
And even be sold for a premium when you're ready to cash out …
Inside the membership, you'll get:
1

A "Done-With-You" Custom Roadmap

We'll chart a course to arrive at exactly where you want to end up as a firm.

Do you want to create a lifestyle firm that allows you to work less than 20 hours per week?

Want to create a hyper-scalable multi-million dollar operation?

Like the idea of selling your firm for a boatload of cash a few years from now?

Either way, together we will devise a plan to help you get there.

To do that, we'll do two things when developing your custom Roadmap:
Establish the core building blocks that all modern, automated and scalable firms need to have in place
Set up a step-by-step plan to help you achieve your ultimate objective, complete with 90 day goals for you to immediately work on
You'll follow online courses within the program to create your Roadmap and then as part of the Future Firm Accelerate Plus option you'll send it over to me to get my input and to help you finalize it.
And every 90 days, you'll repeat the process to set up new goals in order to get you one step closer to your long term objectives.
2

My Future Firm Playbook

You'll get a collection of online courses, templates and step-by-step processes to help you implement and execute the very strategies that I used after years of tinkering & trial and error to get my business model "just right".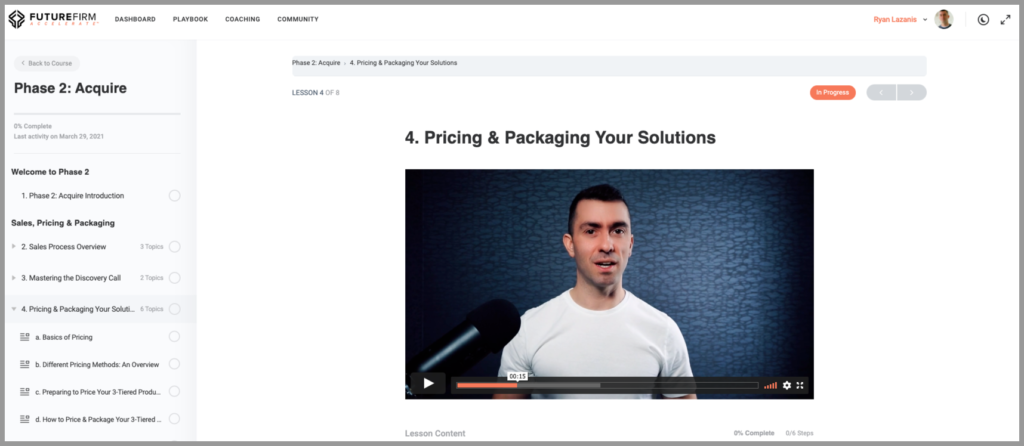 I've divided the Playbook into a logical order of 3 phases, each phase building off the last one.
Phase 1: Design
Before anything else, we'll establish the essential building blocks and fundamentals needed to create an automated, online firm that scales.
In this phase you'll discover:
The truth about your ideal clients: Who they really are, where they're hiding, and what you can do to get THEM to come to YOU.
Stop selling your time: Find out precisely how to transform your commoditized services into repeatable, easy-to-buy "products" clients will want. Psst … you don't have to tell them this, but they also lead to higher margins for you.
The 15 essential applications every firm needs to set themselves up for automation
The secret to banish shiny object syndrome forever and launch a single, focused plan of attack consistent with your goals.
Why clients are loving the subscription model and exactly how smart accounting firms are making it work.
Plus everything else you'll need to set up the right foundation to scale your firm.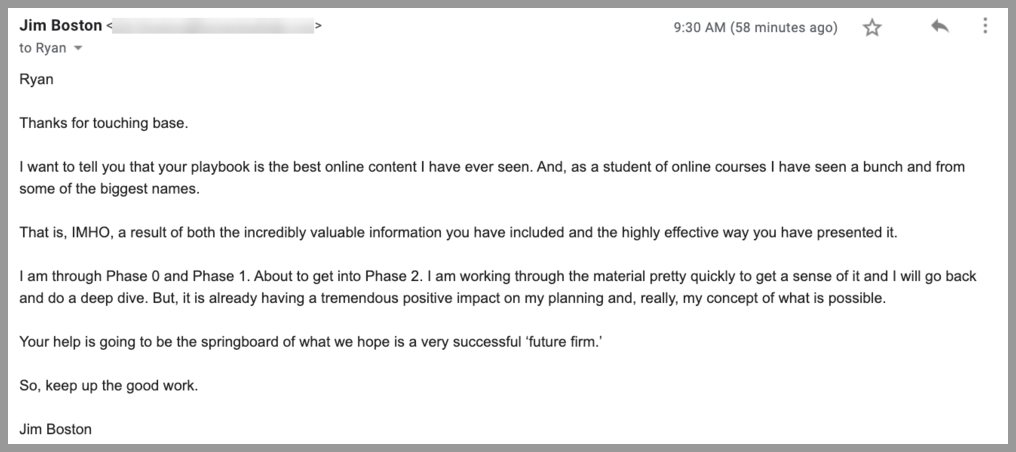 Phase 2: Acquire
With your core building blocks in place, in Phase 2 we'll cover how to sell your services, acquire clients, and price your services to increase revenues and optimize profits.
In this phase you'll discover:
Online marketing tactics you can use to attract literally thousands of leads, including the blogging strategy that drives 20,000+ visitors to my website each month.
Make more sales at higher margins with this comprehensive value pricing guide. Apply these guidelines to take the guesswork out of pricing your mandates and end up with quality predictable revenues, month-in and month-out.
A proven sales process that turns leads into subscription customers—and even the exact sales script I use to close my highest-ticket clients.
A behind the scenes look at my email marketing strategy that grew from nothing and now generates 750k+ per year.
The client re-engagement process you're probably NOT using but should be. Implement this and increase your revenue by an average of 20% more per client each year.
Choosing the right marketing technology to get more clients (and knowing for sure which tech you DON'T need).
PLUS… many more actionable marketing strategies that you can implement today, the specific tactics for eliminating scope creep and other tips & strategies for maximizing the price you charge.
Many members are already seeing great results:


Phase 3: Scale

(to be released Q4 2021)

With clients coming through the door, it's time to optimize your business into a well-oiled machine that runs systematically.

In this phase, you'll discover:
Exactly how to set up your firm's core standard operating procedures to keep ALL your systems running smoothly—whether you're in the office, at home, or on a well-earned vacation.
Hot technology to automate your employee recruitment, job posting templates for attracting top talent online, and the exact interview questions you should ask if you want to find high performers.
The secrets to keeping clients happy in the digital age.
No more timesheets! The smarter way to plan your firm's capacity that will eliminate overwork for you and your employees.
Implementing a systematic employee onboarding process to make managing & retaining employees easier in the era of remote work.
How to enforce your values and manage your firm's culture so that you and your team can align and feel good about what you do.
The ultimate way to leverage your time: How you can serve more paying clients with less of your time using a model at the cusp of trending in accounting.
Plus… bonus productivity hacks to make the most of your business without adding more hours to our workload.
3

Private Coaching Thread with Ryan

If you choose to apply for the Future Firm Accelerate Plus option, you'll get unlimited direct 1:1 access to me in a private message thread where I'll personally help you create the firm you want.

You can ask me whatever questions you need help with and I'll give you personal advice back.

Whether you're looking for a sounding board on new ideas, need advice on the direction of your firm, looking for assistance with pricing, have questions about technology or anything else, I will help you:
Fast-track your decision process
Consider different perspectives
Avoid pitfalls I've made along the way
Keep focused with your eyes on the prize
You can expect fast coaching as well as I'll be typically answering you within a day or two.
4

A Private Community of Modern Firm Owners

With Future Firm Accelerate, you don't just get access to me.

You'll also get access to a group of super smart, diverse and international firm owners building modern firms themselves.

These members are entrepreneurial, creative and are re-imaging what an accounting firm should look like in the digital age.

You can ask questions, get feedback and find out what's working well with them to help improve your own firm.

Here's a snippet of just some of the awesome conversations happening inside of the community:
5

Group Coaching

When you're your own boss, it's sometimes hard to stay focused and accountable.

Being your own boss can also be a lonely place when you don't have outside perspectives and a sounding board.

So in the private community forum, you'll be able to start a Progress Log thread just for you to document your current situation, your goals and the progress you're making along the way.

I'll check into your Progress Log at least once a month to make sure you're on the right track and offer any advice I may have.

And your fellow members will also be there to encourage you and add their support and comments along the way too!
6

Monthly "Ask Me Anything" Calls

Each month I'll personally host an "Ask Me Anything" Call to run through any questions and challenges that you're stuck with.

You'll be able to log any questions you have in advance which I'll answer on the video stream.

Each call I'll also invite a member into the "hot seat" to have their questions answered live while we work through the challenge together.

And if you can't make the call, no sweat, they'll all be recorded.

Here's what they look like with one member that joined me in the "hot seat" to talk through their challenges: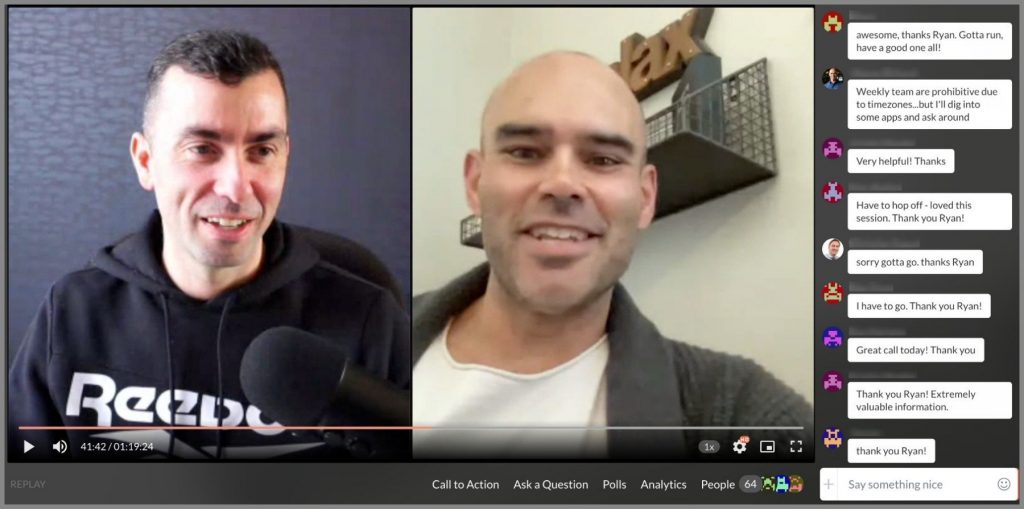 Here's everything you get with Future Firm Accelerate
Access to my Future Firm Playbook to help you quickly implement frameworks and processes that allow your firm to scale
A "Done-with-You" Custom Roadmap with 90-day goals so that you can stay laser-focused and keep your eyes on the prize
Monthly live "Ask Me Anything" calls to get all of your questions answered in a live environment
Access to a private community to learn from others and implement best practices
Group coaching in the community to help you stay accountable and on track
A private coaching thread with Ryan so that you can fast-track your decision-making, get a sounding board and avoid costly pitfalls
Here's Why It Works
I know Future Firm Accelerate works because what I'm teaching are the very things I followed myself to take my own cloud accounting firm from scratch to sale in a short period of time.
Additionally, as one of the earlier players in the cloud accounting game in North America, I've been able to study what works and what doesn't when it comes to creating a modern firm that can scale.
And since launching Future Firm™, I've used this expertise to coach dozens of firms one-on-one with average revenues exceeding $1,000,000 to help them get the results they want faster — like increasing their pricing and profits, attracting business online and standardizing their operations to scale.
What I've learned from running my firm and from coaching other modern firms is that there is a 6 part formula to scale a firm.
Most firms just focus on one or two of those elements, but it's when you put all the pieces together into a cohesive plan that you're able to truly scale.
What I'm doing with Future Firm Accelerate is taking all of the components in the formula above and giving you the inside scoop on each of them by providing:
Online learning to give you what you need to succeed in each component
A custom a plan of attack to help keep you focused
Coaching when you need help
A community for like-minded firm owners to work through these elements together
Future Firm Accelerate provides you with a complete package to create a scalable firm that you love from one of the only ones in the industry that has actually done it himself.
What CPAs Are Saying About Future Firm™
We have always thought of ourselves as a forward-thinking accounting firm, but Ryan has helped us crank it up a notch.

With the help of Future Firm, we've improved our business processes, fleshed-out our positions on key issues, and notably, helped us increase our average deal size by over 30% thanks to a remodelling of our sales, pricing, and packaging process.

I wish we had Ryan on our side sooner.

Jean Gabriel Crevier, CPA, CGA


Co-Founder, Le Chiffre [Xero Platinum Partner]
Ryan's helped us develop our strategic Roadmap and has forced us to really think about where we want to take our business.

Our firm has become so much more scalable and we're so excited to see what the next few years brings.

Matt Peterson, CPA, CA


Owner, True North Accounting
Ryan's coaching has been critical to helping me sort through the marketing, pricing and technology noise as I made significant changes to my firm.

Using the value pricing principles Ryan taught me, I recently landed a client with fees 4x my usual rate.

Rojean Hatton, CPA, CA


Owner, Paper Mountain Accounting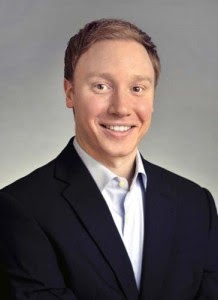 I knew the improvements our firm needed to implement but I was lacking a sounding board and didn't have a plan to get there. Ryan helped provide focus and accountability so we could structure the firm to scale faster. Without Ryan, we'd still be in the wild, wild west – growing, but in chaos.

On top of that, we've won four projects worth over $100,000 in recurring annual revenue. We may have won the work, but without the Future Firm framework the fees wouldn't even have come close to that amount.

Rob Pasquesi, CPA


Founder, Pasquesi Partners LLC
Ryan challenged me on developing my business and technology strategy and brought new ideas to make my firm stronger and better for the future. After years of playing with different ideas, I finally got the direction I was looking for.

Michael Sadovnick, CPA, CA, CPA(AZ), TEP, FEA


Partner, Sadovnick Morgan LLP
Ryan has been an incredible coach. I was, initially, a little wary to hire him. After all, I have a commerce degree, CPA designation, have taken several MBA courses and I read regularly. What could Ryan offer that I couldn't figure out myself? A lot. He helped solidify critical aspects of my firm's business model and kept me focused. I'd recommend Future Firm to anyone that's seeking clarity and looking to maintain a competitive edge through the latest technology.

Shawn Gander, CPA, CMA


Owner, Simplify Accounting
When you choose a coach, you want to ensure you get a professional who has "played the game and won". Ryan is one of the few advisors who has done exactly that.

Ryan ensures I focus on building my business and holds me accountable for the tasks I MUST do to reach my goals. Follow his program and you will reap the rewards.

Gerry Anderson, M.Sc., CPA, CMA


Owner, Blue Canyon
We had all kinds of ideas to scale our firm, but we had no real plan of attack. After creating our firm's Roadmap with Ryan, we finally had a clear vision and support from someone who had already done what we wanted to do. We were able to achieve our objectives, some of which we've been chasing for years, in a matter of months.

And after looking over the numbers, I can confirm we've just had our most profitable year ever.

Dominic Clément, CPA, CA, M. Sc.


Partner - Clément Del Vecchio CPA
Here's how you know you're ready for Future Firm Accelerate
This program is not open to just anyone.
For the program to work and to get the most out of my coaching on either the Plus or Essential option, we need to be a good fit.
To qualify for the program:
You must be a sole owner or partner in a max 3-partner firm making at least 25k/year (or forecasted to make that in its first year)
You are entrepreneurial and don't consider yourself a "typical accountant"
You want to create a modern, cutting edge firm (ie. no traditional firm mindsets allowed)
You want to create a better life for you, your family and your clients
You have goals & aspirations over above just money
You would rather not spend all your time churning out files
You are willing to put in the work to get your desired results
You have at least 15 minutes per week to dedicate to improving your business
Here's How To Get In
So you're probably wondering about pricing…
My private clients invest $4,000 per month for one-on-one coaching with me. But because I've been able to systematize the coaching process to better leverage my time, you'll only pay a tiny fraction of that for membership in Future Firm Accelerate.
Plus…
When you join now, you lock in your price to avoid future price increases AND you'll get immediate access to any new resources as they're added to the program.
There are three ways to join Future Firm Accelerate. Choose the level that fits your budget and your unique needs:
When you sign up now, you'll lock in the current price, which does increase periodically. And you'll never have to worry about a contract or lock yourself into any plan. If you decide another plan suits you better, you can always switch between plans as long as there's availability.
Zero-Risk 30 Day Guarantee
Based on my own experience and the results I've been helping others with to date, I'm so confident that Future Firm Accelerate can help positively transform your firm that I'm putting it on the line here…
In the first 30 days, complete all the available trainings, produce your firm's Roadmap and have at least one interaction with me.
If you still don't feel 100% confident that you can build a more profitable, scalable accounting firm…
… one that uses systems and processes to run like a well-oiled machine…
… one that lets you work a normal work week without breaking your back on file work…
… and one that could be such a valuable asset that you could even "cash-out" to an interested seller when you're ready…
… I'll cheerfully give you every penny of your investment back.
No questions. No hassle. Zero risk for you.
By acting now, you'll lock in today's low price.
Earlier members always get to take advantage of the lowest prices available. Plus, you'll always get access to the new content and features that become available down the road.
But you have to act fast to get these early member benefits …
Plus
(Private Coaching Included)
1500/month
1000/month
Essential
(Group Coaching Only)
200/month
95/month
Now It's Up To You
You can keep doing what you've been doing and…
Keep trying to piece all elements of a scalable firm together yourself.
Read countless books and articles and test the various theories that's out there.
Slog through endless technology and automation webinars and demos that don't get you anywhere.
Try out gimmicky online marketing tactics that seem too good to be true … all while juggling your usual client work.
Or you could join Future Firm Accelerate and …
Follow a step-by-step framework to start scaling your firm.
Tap into years of experience from someone who's actually "been there, done that".
Instantly access guidance on pricing, marketing, sales, automation and attracting top talent.
No guesswork. No trial and error. No more getting stuck.
It's your decision…
All I know is that when I started and ran my firm, a resource like Future Firm Accelerate didn't exist at the time. I sure wish it did 🙂
I hope to see you on the inside!
Ryan Lazanis, CPA, CA
P.S. Get in Now Before the Price Goes Up
There are already 400+ modern firm owners who have signed up (and who are loving it!).
By signing up now, you'll be grandfathered into the current pricing and also receive all new content that becomes available as the program develops.
Click below to get started
Plus
(Private Coaching Included)
1500/month
1000/month
Essential
(Group Coaching Only)
200/month
95/month